Sweaty Sauna Lesbian Playtime
Lora and Ciren are training partner and have just finished a crazy workout and are trying to relax and let their body get all those toxins out and start recovering.
As they start to sweat more and more they can't help but notice how amazing each other looks drenched in sweat. It's like they're just waiting to be touched and tasted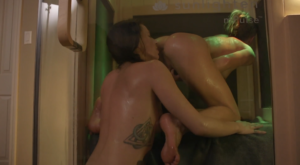 Non-Member? Buy This Video On Demand by clicking Add To Cart.