Lora Cross vs Sumiko Oiled Belly Beatdown Fantasy Wrestling
"What's up everybody, it's Lora Cross here," Lora says as she flexes, topless, showing off her sculpted muscles. "I will destroy Sumiko."
Sumiko also has some trash talk ready. "I'm going to submit Lora, I'm going to make her cum, and I'm going to humiliate her." She stares into the camera with eyes that have seen a million orgasms.
The fight begins. The wrestling holds are painful, the punches to the gut go straight to the spine, and these girls are dangerous and ferocious. Elbows, knees, and shoulders are torqued, heads are squeezed between sexy muscular thighs, and neither fighter emerges unscathed…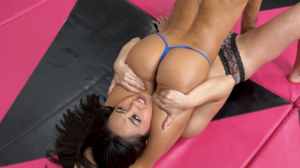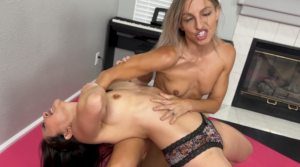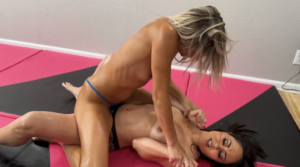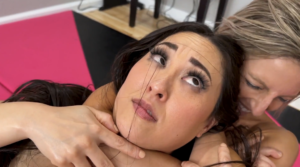 Non-Member? Buy This Video On Demand by clicking Add To Cart.