Leo Bound, Captured and Erotically Edged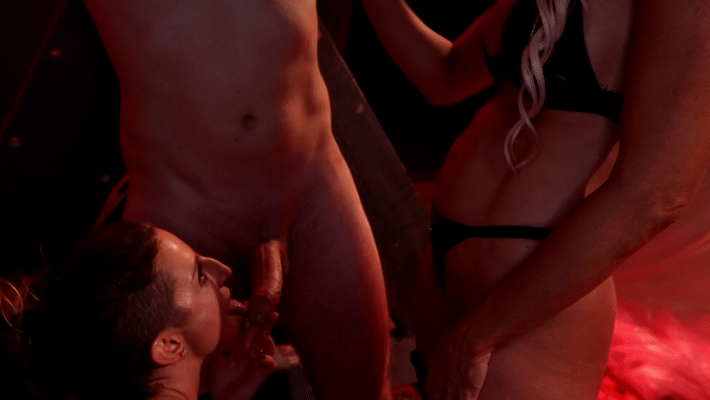 Lora escapes from the cross and convinces Ashley to help trick Leo into drinking a special drink before the two bring in his body and strap him up to the cross for a taste of his own medicine.
Both of the girls can have their way with him and do whatever they want to him. Leo is blindfolded and tied. Lora is especially ready to give Leo some intense teasing and toying after everything he did to her when she was tied to the cross.
The girls edge him while they smack him, twist his nipples and tease his, cock and balls. They have no intention of letting him off so easy. They bring him right to the edge and then deny him again and again… will his cruel captors ever let him cum? 😉 ?
Non-Member? Buy This Video On Demand by clicking Add To Cart.