Ciren and Lora peg their New Toy – FEMDOM pegging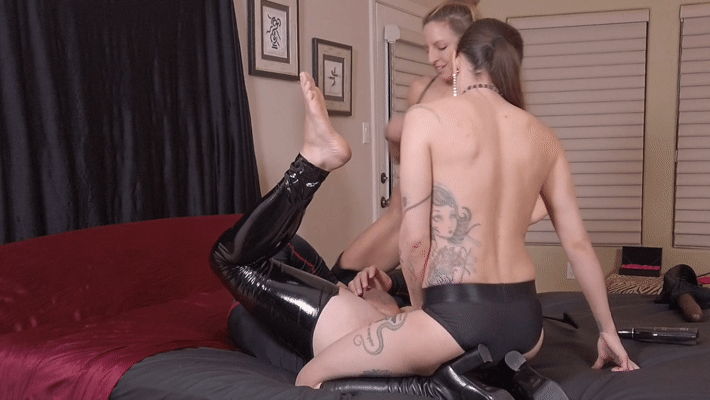 Setting: Inside Ciren's Playroom
Models: Lora Cross, Ciren Verde and Real Kinky
Outfits: Lora in a fishnet bra, thigh high boots, a latex a-frame dress with a big black strap on. Ciren in a fishnet and latex dress, leather boots and then with an even bigger black strapon, real kinky in a mask with sunglasses, latex assless chaps and a spandes long sleeve black shirt
Camera Angle:  Three angle third person with small pov segments of all of the action
Ciren Verde brings home a little treat for Lora Cross to play with on their date. She brings him in already rock hard and shows off her pets amazing muscular physique and his big rock hard. Dick.
The girls start by checking out his ass and cock before getting into some intense beatings and spankings in doggystyle. The girls take turns until his ass is fully red. From there the girls take turns pegging him in doggy style and on his back while the other sits on his face.
After the new play toy cums the girls tell him to clean it up and Lora comes back to find him still covered in filth and smacks him around a little bit before leaving him there in all of his cum and lube.
Non-Member? Buy This Video On Demand by clicking Add To Cart.